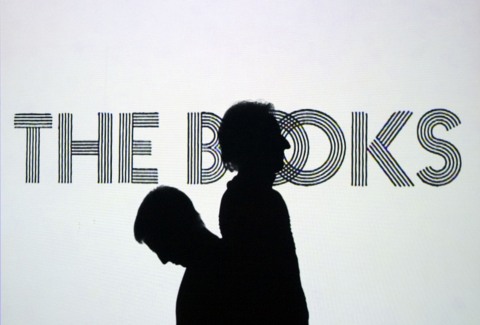 The Books have been one of my favorite artists ever since I heard "enjoy your worries, you may never have them again". They have been on my list of 'artists to see before I die' for quite some time and last night I had that pleasure. They played a great set including my favorite song "Smells Like Content". They also did a fantastic cover of Nick Drake's "Cello Song". Each song had an accompanying video that will be released on DVD by the end of the month. The videos were funny and great, in a really subtle way. The Books are by far one of the most creative acts out there right now, no matter what kind of music you are into. If you are not familiar with their music, do your self a favor and purchase some. And if you are already a fan of The Books, the you know what I'm talking about, and are probably as excited as I am to get my hands on that DVD.

The Books- Smells Like Content live
Todd Reynolds was the opening act. I hadn't heard any of Reynolds music previously, which is basically him playing violin and using a loop pedal. He is a phenomenal violinist, in some ways it reminded me of Eluvium but not as ambient. All I can really say is I didn't think he was spectacular, but Todd Reynolds is definitely worth checking out.

Todd Reynolds- "Walkin'"